Conor's Pandemic Story
The Create series of articles highlights the creativity, productivity and positivity that has emerged in our communities during lockdown. This is the third article, here Conor, from Northern Ireland, takes us to his tranquil place and new hobby that he discovered during his regular walks over lockdown.
The Big Catch
Goin' Fishing
A lot of you may have tried different things over the lockdown from baking something nice, to joining the TikTok video craze. Not me, I have decided to take up fishing and I am really enjoying it. It is actually amazing how a pandemic can change your mindset in life, I used to go with my dad years ago, back when I was aged roughly between 10 to 15. So yes, years ago!
Back then I found it boring and probably went as my dad enjoyed taking me out along with him! You guys know yourself what you were like at that age, you wanted to be cool and most likely didn't consider fishing as something that you'd enjoy. I most certainly know that I was one of those people who I've just described.
How the times have changed!
When Northern Ireland was in full lockdown, I was very lucky to be able to use my local fishing facility to get outside and be able to go for a walk along the river. I did this nearly every day that I felt was warm and dry enough to do so.
So as the summer approached and restrictions eased, I thought that I would like to take up fishing, join the local club and get my own licence.  So I went through the formalities, purchased some new gear and off to the river I went.
Now, as a nearly 33 year old man, I'm itching to get out into nature and enjoy the tranquillity of being outside along the river. I am a very sociable person who is known to enjoy a good chat and catch up, I really enjoy the fact that I'm participating within my local community and engaging in conversation with the local walkers and fishermen. I feel really safe because I'm outside in the fresh air, I have my own little fishing booth and I am socially distanced from everyone.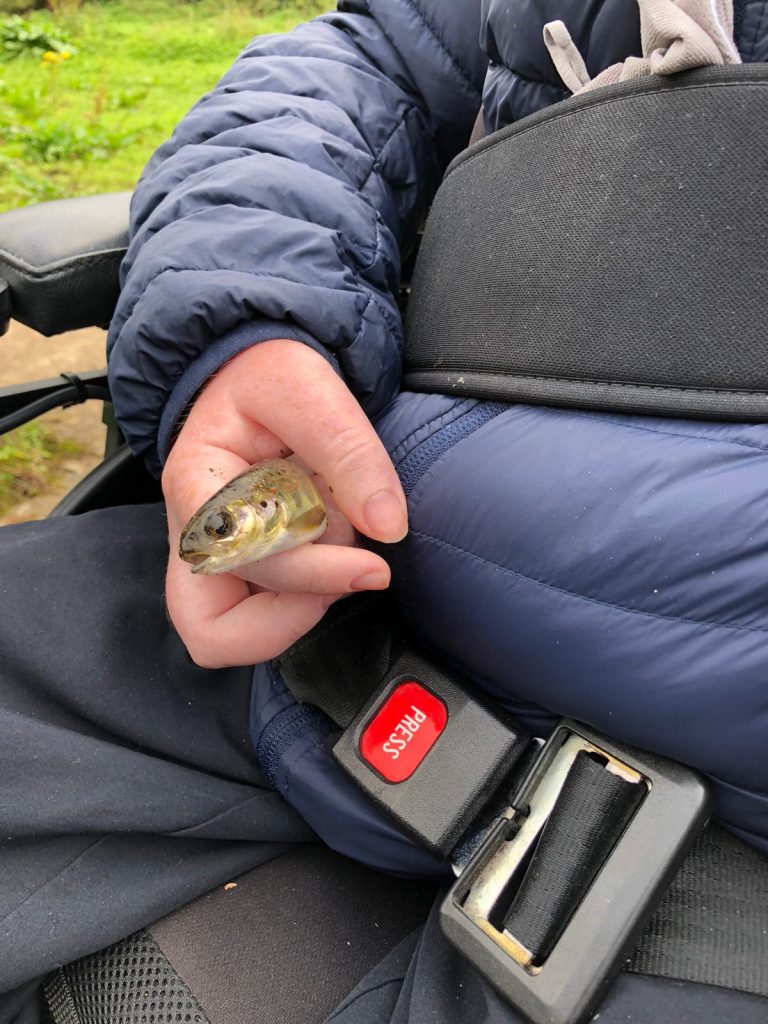 Have you enjoyed reading Conor's Pandemic Story? Check out some of our other stories in the same CREATE series: Stephanie's Pandemic Story
What is your pandemic story? Tell us about what you've created during Covid 19, and how it's made you feel.