Marni's Pandemic Story
This is the sixth article in the CREATE series. Marni tells us about the opportunity lockdown gave her to be creative and the subsequent business that was born.
Setting up a business during lockdown
For many people, lockdown brought a sense of boredom and frustration. However I took it as an opportunity to get back to being creative.
Initially I started looking into hobbies I could start by scrolling through Pinterest where I came across Resin Art; I soon realised there was a possible business opportunity in this. Therefore I decided to set one up, I thought worse case scenario I would break-even and fund the hobby, best case scenario I would make a little bit of extra cash just before Christmas.
However I never imagined how quickly it would take off and become popular. At first we started out pressing flowers and setting them in letters, we were mixing 20ml of resin and using 1 mould, however soon we were mixing 90ml batches and multiple batches at a time and I had ordered an additional 5 moulds in order to fulfil the orders in a reasonable amount of time! I then expanded my range of products and styles as Christmas crept closer and closer.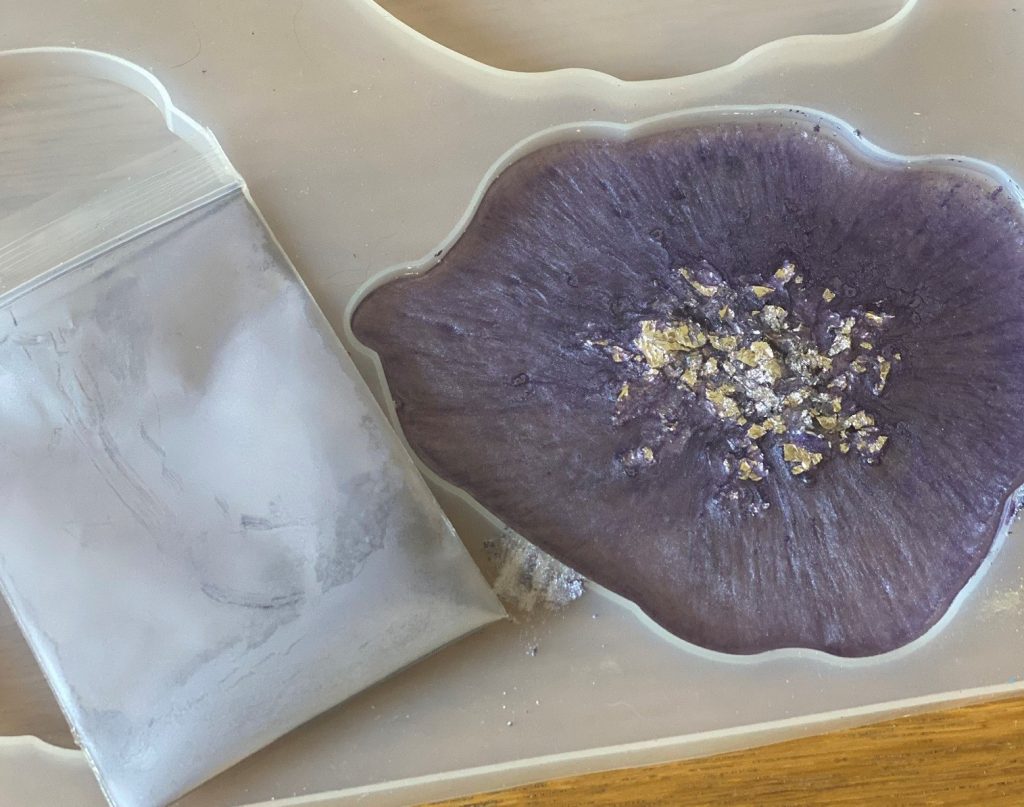 At the start of this, I never imagined how much of a success it would be, my parent's dining room has quickly become a production line of moulds, flowers, colours and foils. As well as my Nan's dining table full of pressing flowers (she pressed as many as possible before they died off for winter).
I am so excited to see where this takes me, I am loving being creative again and I am constantly looking for design ideas to experiment with and add to my collection. At the moment I am just on Facebook (Infinite Imagery by Marni) and Instagram (@infiniteimagery.marni) but I am hoping to set up an online shop in the New Year.
Have you enjoyed reading Marni's Pandemic Story? Check out some of our other stories in the same CREATE series: Hayleigh's Pandemic Story
What is your pandemic story? Tell us about what you've created during Covid 19, and how it's made you feel.