Jamie Hale, one of the CEOs at Pathfinders, won one of the Evening Standard Future Theatre Awards, for directing and theatre-making. They were awarded for their work on their theatre show, NOT DYING, and CRIPtic – a showcase of d/Deaf and disabled artists that took place at the Barbican Centre in 2019, and which is set to reoccur in at the Barbican in autumn 2021.
Jamie was delighted to have won the award, saying that "traditional theatre training is very inaccessible, and this award will allow me to afford training in areas I require it, as well as boosting my work to make CRIPtic into a d/Deaf and disabled theatre mentoring scheme and theatre company". Working between charity work and the creative industries, Jamie notes that "theatre as a genre is inaccessible for performers – even where wheelchair access is provided, it's often for the audience. I'm passionate about disabled people creating, not just attending".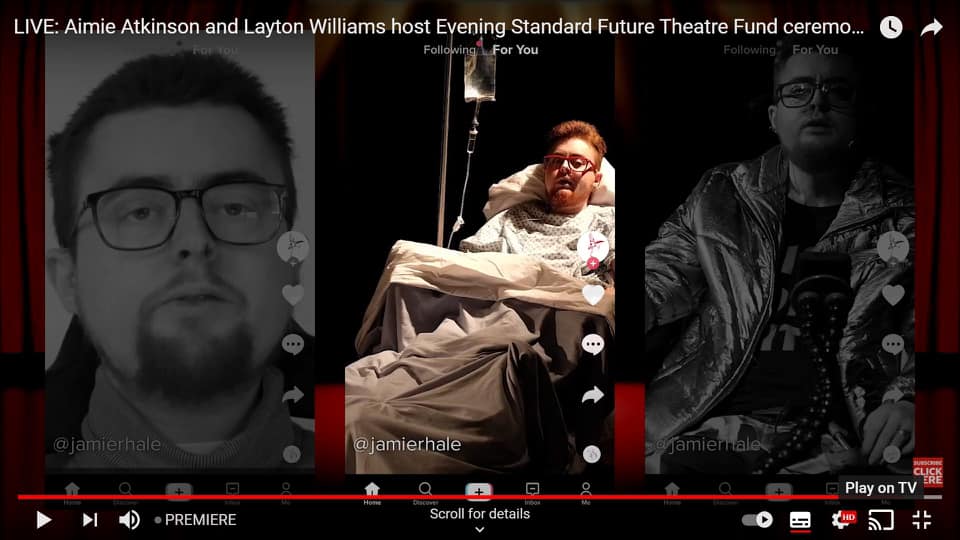 To celebrate, Jamie is hosting an upcoming fundraising event for Pathfinders, featuring a film of NOT DYING (captioned and audio-described), before a talk and Q&A session on being disabled in the creative industries. If you are a Pathfinders member you will be able to access one of a limited number of free tickets – just email jamie@pathfindersalliance.org to book one.
These awards were started by the Evening Standard and Tiktok in 2021, to boost the profile of emerging theatremakers, actors, sound producers, stage designers, and musical theatre performers, after a year of COVID shutting everyone's work down. The award can be used in any way, but Jamie intends to use it to boost their training
During this time, Jamie wrote a play, had a book of sonnets published, wrote another one, and got funding to develop CRIPtic to offer mentoring support to d/Deaf and disabled performers and support them in developing their own work to take to venues such as the Barbican Centre.
"I wouldn't have gotten where I am without a lot of support, and now I want to pay that forward. Doing the fundraiser and talk for Pathfinders will allow me to reach out to a wide variety of people who are interested in the creative industries and disability, from professionals to other emerging disabled artists.
For more information about the event, please see the Eventbrite link