April's honours go to Pathfinders member Harry Thompson for his great sporting achievements. Harry has been playing Boccia, a precision target ballgame, for 12 years and initially started going to a Boccia Club because of friends. But said he started taking it seriously when someone commented on his ability to throw at targets. A few months later, he won his first National competition!
"I did actually give it up because I thought it was boring. Then I was involved with disability athletics and someone said I was very accurate at throwing to targets and said I should try boccia again, which I did and a few months later I won my first National competition and that's where it all began."
Harry enjoys all aspects of the sport – the competitiveness, the social side and the travel – and his health has benefitted from playing. He has managed to throw balls competitively at the highest level Internationally just below World Boccia sanctioned events.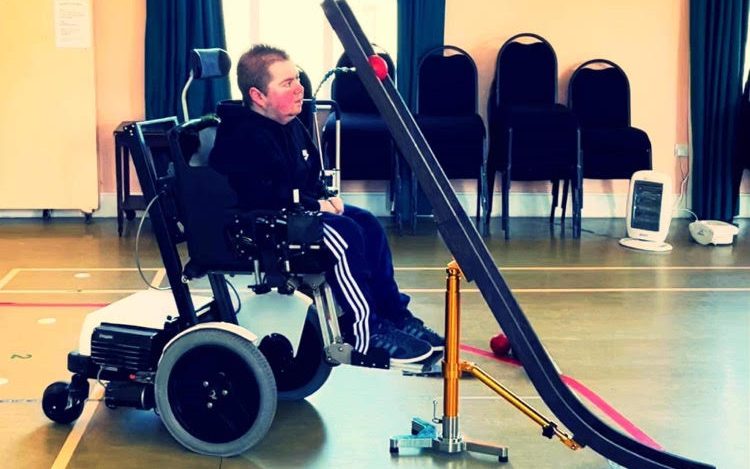 "I have no heart or respiratory involvement, and I have a straight spine without medical intervention. It's a great experience to be able to travel to numerous countries in Europe in my own van, it's a way of life."
Boccia is accessible to all different levels of ability and to anyone who fancies having a go, he suggests contacting your local sports development officer to find your local club.
"If at first you don't like boccia give it a chance. It gets much more interesting the further you go in the sport. Boccia is very accessible for beginners. My advice for beginners would be to speak to your local sports development officer to find a local boccia club."
Check out the links below.
https://www.disabilitysportwales.com/what-sports-can-i-do/boccia/