It's all well setting your New Year's Resolutions – but how are you going to keep them? It's not just you who struggles to keep your resolutions – most of us probably do. With 2022 round the corner, why not read our article on "Five ideas for New Year's Resolutions", and work out what yours are?
Here are some suggestions from Sanjeev on how to keep your resolutions – we all know how hard it is, but it's time to stop the cycle of procrastination.
Tip 1. Try to be realistic
The biggest tip for me is don't be over-ambitious when deciding your resolution. Don't pretend to do something that you know in the back of your mind you'll never be able to achieve. For example, banning takeaways for the whole year or limiting your swear words for the year…
Keep your aims obtainable and try to keep away from something silly and unrealistic. Although, it's important to mention, what might be difficult for some is easier for others. Sometimes as a disabled person I tend to be over ambitious with my aims and sometimes I need to remember that I don't need to rush and commit to loads of aims.
Tip 2. Choose a specific goal
Choose something specific and concrete, this makes your aim achievable because it's easier to plan and stick to over the course of a year. Remember you've got 12 months to set your sights on something and achieve it, so there's plenty of time even if you slip off here and there. For example, instead of aiming to lose weight, aim to lose 2 stone, or instead of eating healthier, aim to eat an extra healthy meal every week.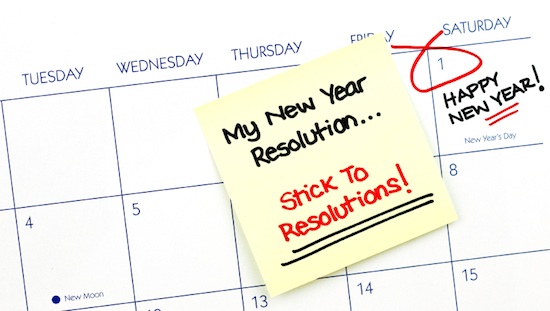 Tip 3. Make it something that matters
If you care about your resolution you're far more likely to achieve it, so pick something positive. Do you want to get on top of your health, return to physiotherapy, learn a new skill, or find a job? Choose something where you can see how it will improve your life – and then focus on that. If you can write out and commit to why you're doing it, it's a lot easier to stick to it. As a disabled person, we sometimes spend too much time organising.
Tip 4. Plan it Out
Make a detailed plan of the steps you intend to take to achieve your goal, whether that's writing it down, or putting notes on your phone. You can note down how you hope to achieve your goal, what you could do if it begins to get difficult, month by month steps, or any obstacles that might be in your way. Thinking deeper allows you to realise if it's actually achievable. I'm sure you're probably an expert on this now since most of us usually need to be well prepared for organising care, day trips, holidays and hospital appointments.
Tip 5. Take Small Steps
Slow and steady wins the race! We all end up taking on too much, but it is really important that you don't go headfirst. Instead, gradually build up to your resolution starting with small steps. For example, if you're aiming to save money, then don't all of a sudden spend £200 less every month. If you do it gradually then you won't feel the impact as much – this way there is more chance you'll get there at the end of the year. It might feel like nothing at the beginning, but it'll be worth it in the end.
Written by Sanjeev Mann