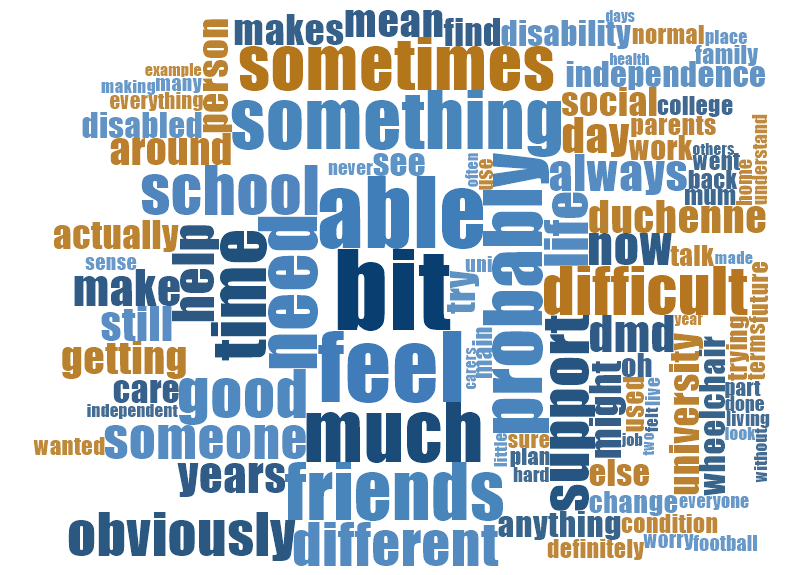 What have we been doing?
It's been a while since you've heard from the Pathfinders Research Team, but rest assured, we've been busy! On behalf of the Pathfinders Research Team, here's an update from the Pathfinders Research Officer, Dr Suzanne Glover, and peer researchers Luca Buccella, Ryan Dack, Panos Nezos and Jüri Lehtmets.
In April last year, Pathfinders Neuromuscular Alliance launched their first UK and European wide research project. The aim is to understand more about transition to adulthood for people with Duchenne Muscular Dystrophy (DMD). We specifically wanted to focus on how young people with DMD in the UK and Europe reflect on their experiences and perceived development of their identity during transition into adulthood. The research will also investigate how young people gain independence and the importance of this to their quality of life.
Within the first few months of the project, we formed a steering group. The steering group includes Pathfinders Peer Researchers, Pathfinders staff and some University academics to work together to carry out the research. Once the group was established, we focused on choosing the specific areas of transition that we wanted to examine. We moved on designing the research in a way that was as safe and inclusive as possible through getting ethical approval from the Health Research Authority (HRA).
The Pathfinders Peer Researchers had various levels of research experience when starting the project. Some conducted research studies throughout their education, while others were involved as a research participant in previous studies. A few of the Peer Researchers came to the project completely new to research with a desire to gain new experiences. Everyone was welcome to join the project and we worked with the University academics to help build skills and confidence needed for researching the topic. Luca Buccella reflected on his experience of becoming a Peer Researcher: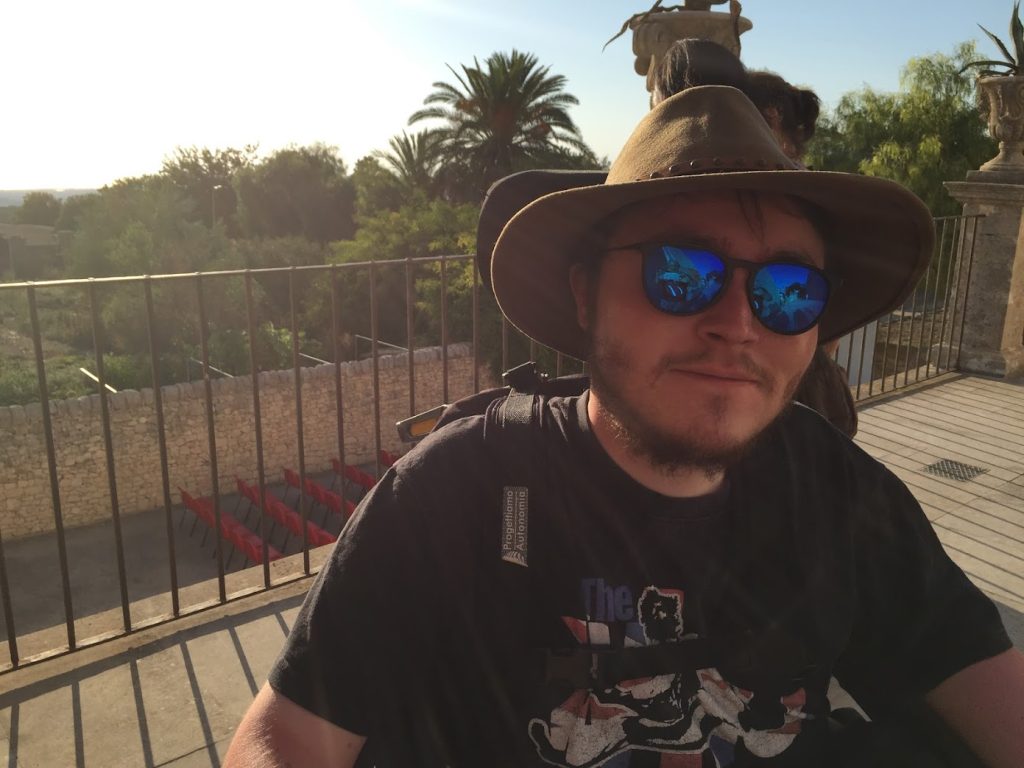 "During the course of my life I've always been quite active in the Italian DMD community, but in these last few years, due to some family problems and obviously to the pandemic, I had lost contact with many of its members. This project finally gave me an opportunity to catch up: I was happy to find a thriving community, full of people who are always ready to fight against the limitations imposed upon them by an ableist society"

Luca Buccella, Italy
Once the Peer Researchers completed their research skills training, we put out an invitation for people with DMD aged between 20 and 30 to take part in an online interview. The response we had from individuals wanting to share their experience was excellent! In total, we completed 15 interviews in the UK and 14 across European countries including Italy, Spain, Greece, and the Netherlands.
We asked people to tell us about how they see themselves and the world around them. Participants told us about what it's like having DMD, their daily routines and some of the challenges that they faced as a teenager and continue to face as adults. Participants were also asked to reflect on their teenage years and their experiences of leaving education and transitioning to adult life. Ryan Dack, one of the peer researchers who carried out some of the UK interviews said:
"As a journalism graduate I always found that interviewing people was something that I struggled with, and continue to struggle with (3 years after graduation!). When I got the opportunity to conduct these interviews I figured it would be a perfect opportunity to brush up on my interview skills whilst also helping the DMD community. The interviews were a lot of fun to conduct – hearing people's stories (some similar to mine and others completely different) was a pleasure"

Ryan Dack, UK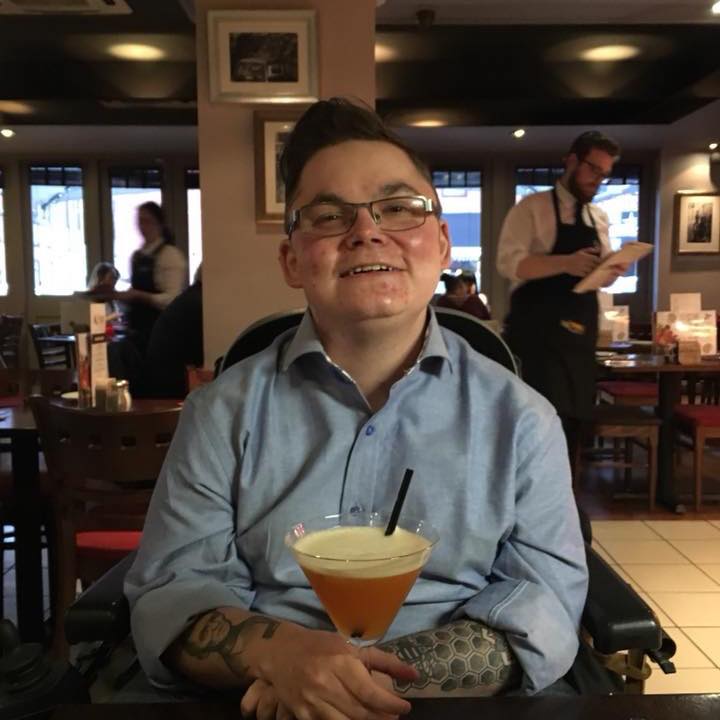 Panos Nezos who carried out interviews in Greece said:
"It was an eye-opening experience to conduct interviews with adults who live with Duchenne Muscular Dystrophy in Greece. I had the opportunity to learn first-hand from adults who have Duchenne their own unique experience to live with that disease and to compare their experience with mine".

Panos Nezos, Greece
Since completing the interviews, The Pathfinders Research Team has been busy getting the recordings transcribed into written text format and translated into English where needed. The team has spent time reading the transcripts and getting familiar with what research participants have said. Jüri Lehtmets, a peer Researcher from Estonia said:
"Reading the transcripts has been really interesting and I have learnt a lot about myself. Even just reading 10 interviews gives me perspective on my own life. It makes me feel proud of the things I have achieved and the possibilities through seeing what other people with Duchenne have done. For example, being able to drive, study for a PhD or play musical instruments.It also highlighted to me some of the common social issues that people with DMD face, Such as not having access to the full university experience "

Jüri Lehtmets, Estonia
Luca Buccella also gives an insight into his thoughts on the research findings so far:
"When I asked them 'if you could change one thing about the world, what would it be?', not a single one of the young men I interviewed said that he wanted DMD to disappear: they all said that they wanted a more inclusive society. Their answer was perfectly attuned to the ideas behind the social model of disability. If the whole world were accessible, if architectural barriers did not exist, if assistance was guaranteed in every country, if people were used to relating to people with disabilities and if differences were not stigmatised, the very concept of "disability" would cease to exist. The only limitations are those that society imposes on us."
What's next for the Pathfinders Research Team?
Our next step is embarking on the analysis of our research findings to uncover what it's really like to be a young person with DMD transitioning into adulthood. We hope that this will highlight some of the difficulties and challenges during this time for young people with DMD. It is hoped this research will inform Pathfinders and other organisations in their delivery of services, specifically relating to transition to adulthood, for families and individuals affected by DMD.
Finally, we want to take this opportunity to say a massive thank you to all the participants that took part in the research. We had some really interesting and insightful conversations about life with DMD. We also want to thank our steering group Professor David Abbott, Julian Fiorentini, Dr Helen Kerr, Dr Janet Hoskin, Dr Kirsty Liddiard and Dr George Peat for their support and guidance.
If you would like to find out more about the research involved in The Pathfinders Research Team researcher please feel free to drop me an email on suzanne@pathfindersalliance.org.uk.