I've loved writing for as long as I can remember. As a child I'd fold pieces of paper in half, illustrate the front cover and write stories about my friends and boys I fancied. Writing is a great leveller, and as a disabled child unable to do ballet or play sports like my non-disabled friends, writing was where I could do anything, inhabit anyone. Imagination has no limitations and writing soon became not only a passion, but something teachers told me I was good at.
After an undergraduate degree and three years as a primary school teacher, my contract ended and I faced a crossroads. Tapping away at me was this long-held ambition. I'd always loved writing, but could I ever be "a writer"? It was now or never. Finally the time had come to take my writing dreams seriously. I went back to university and completed a Masters in Creative Writing. Here the early seeds of inspiration started to take root. One of my tutors read the opening of a short story I'd written, an island community cut off from the mainland and a folkloric history under the surface, and told me it was too big, too bursting with promise to stay as a short story. I'd have to swallow my trepidation, my fear that I could never, ever, even think about writing something as complex and large as a novel and try.
It was here where my first novel, The Seawomen, began. Though the title was different then and the story eventually evolved, I knew I wanted to write a dystopian novel (inspired by my obsessive love of Margaret Atwood's The Handmaid's Tale which I studied at school) with a fantastical element and at the heart of it, a young woman unable to swim. It was about people on the outside of society, about finding freedom, being true to yourself.
So much about being a writer, and being a successful one, is being brave. Rejection is a regular part of the process. You enter competitions and try and get your work published in magazines and hear a "no" in response. In 2017 I saw an opportunity to win a scholarship for the famous Faber Academy school for creative writing. Their prestigious 6 month novel course all paid for. I sent off my application with the opening of my novel and expected to add it to my pile of rejections, but months later I received the phonecall that changed my life – I'd won! Off I went, once a week, to this exciting London course to improve my writing and make connections with likeminded individuals. From the feedback I received the novel I was writing seemed to have potential and at the end of the course I got an email from a big-name agent desperate to read more of my work.
What followed was a whirlwind. Much more work, heaps of self-doubt, but I signed with my agent and together we worked on getting The Seawomen ready for editors at big publishing houses, then in 2020 after more rejection, tears and anguish, my dreams finally came true and I was offered a book deal!
My first novel, The Seawomen, was published with Hodder Studio on June 14th 2022. It's had great reviews, incredible endorsements from other authors and local bookshops have been a huge support – displaying it on tables and in their windows.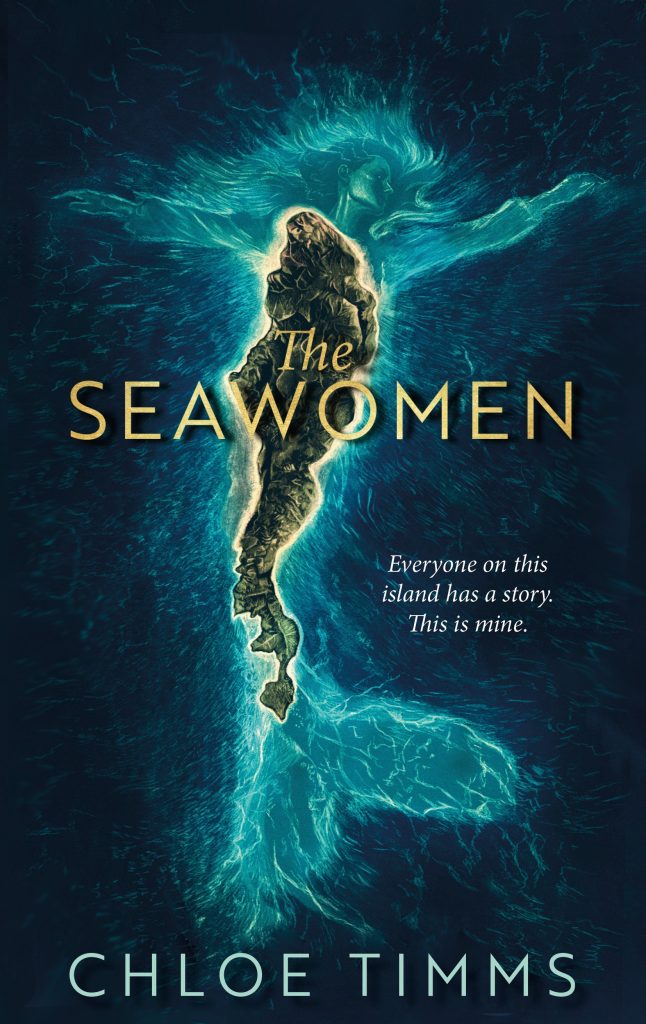 Today is National Writing Day and if you've always loved writing, always dreamed of being an author, my advice is to work as hard as you can and go for it! The world needs more disabled voices in fiction. Books are powerful and we deserve to be heard. Read widely – especially books that are being published right now – join writers' groups, make writing friends online, share your work and listen to feedback, and get your writing out there – enter competitions, write a blog! I've grown in confidence through my writing, made friends and experienced things I'll treasure forever. Disabled people have to be creative and resilient every day to live in a world not designed for us, and these are qualities that make you a great writer. So why not start today, on National Writing Day? Chloe Timms' novel The Seawomen is out now and available to buy from all good bookshops. For a signed copy, visit Harbour Books. You'll find Chloe on Twitter, Instagram and Facebook. If you'd like to ask her any more writing tips or advice you can contact her through her website.