DMD Pathfinders was co-founded in 2014 by Mark Chapman (now Honorary President) and Jon Hastie (now CEO) after working together for several years on a transition programme for young people with Duchenne, run by Action Duchenne. Through this project, a need was identified for an independent organisation to act as the voice of adults, sharing information and campaigning for better support and services.
In 2020, with the Covid-19 pandemic and the rapid loss of services for many people living with neuromuscular conditions, DMD Pathfinders took the decision to rebrand itself as Pathfinders Neuromuscular Alliance and to focus on working with and representing people with all neuromuscular disorders, not simply Duchenne muscular dystrophy.
Read more about our staff and trustees below:
Staff team
Jon Rey-Hastie is the joint CEO and one of the co-founders of Pathfinders. Jon lives independently in Reading in his own flat, with his husband and supported by a team of PAs. Jon completed his PhD in 2008 and has since worked for a number of disability charities and as a local government officer. Jon enjoys gaming, travel and cocktails!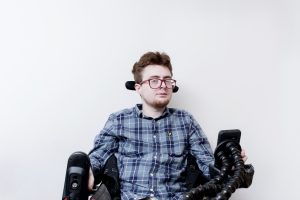 Jamie Hale is the joint CEO. They live independently in London with their partner and dog, supported by PAs. Jamie is studying for a MA in Philosophy, Politics and Economics of Health at UCL, and has a background in disability arts (running emerging d/Deaf and disabled theatre company CRIPtic), and in health and social care policy and research. Jamie enjoys the arts, cooking, gaming, and travel.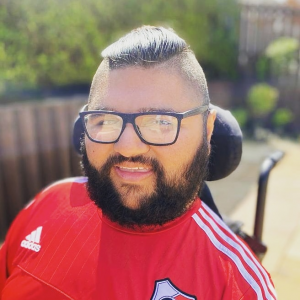 Sanjeev Mann is a Development Worker for Pathfinders, produces the newsletters, and helps run events, quizzes and fundraising. Sanjeev is also a writer, radio-journalist, and content creator for BBC The Social. With a MA in Media, he has produced content on everything from gaming and socialising to marijuana legalisation and disability rights. He is passionate about access and the representation of disabled people in film, news broadcasting, and the media. Sanjeev loves socialising and there's a good chance you'll spot him in your local!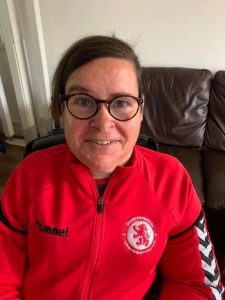 Cath McNicol is an Engagement Officer for Pathfinders, and keeps in touch with members and partners, puts on online events, and encourages members to produce content for our website. She also works on a project that gives young people the skills to put on their own online events for Pathfinders. In her free time, she is  a trustee for the Wheelchair Football Association and coaches and plays at a club in Middlesbrough. She loves to travel and, with her partner, is currently having a go at a self build campervan.

Suzanne Glover is the Research Officer for Pathfinders. She lives in a small town in Northern Ireland with her husband, Colin and their Greyhound, Peggy. Suzanne completed her PhD in March 2021 which looked at resilience in those who care for someone with Duchenne Muscular Dystrophy. Her current project in Pathfinders is researching transition to adulthood for young men with DMD. Suzanne enjoys getting out and about with Colin and Peggy for walks, particularly around National Trust properties and she is a massive fan of tea drinking!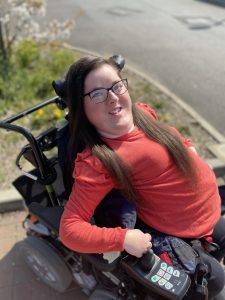 Kate Mellor
is the Communication and Engagement Assistant. She has a degree in Digital Media Design and loves everything to do with theatre, film, and television. Kate lives independently with a team of agency carers and when circumstances allow, she loves travelling.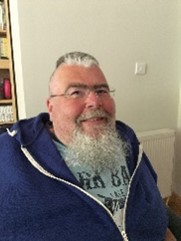 Julian Fiorentini is the Project Lead for Pathfinders PA Training Programme project. He has SMA Type 3 and lives on the south coast with his wife, 2 children, 2 dogs and his numerous computers, gadgets, gizmos and a truly awesome stereo. Julian has extensive experience as a senior manager delivering projects and technological innovations numerous different organisations over the last few decades.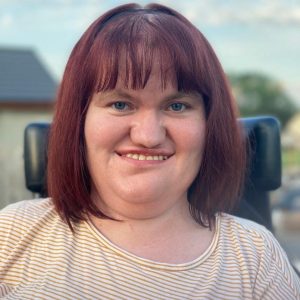 Michaela Hollywood is a Project Lead for the Youth Development Project. She studied at Ulster University, obtaining a degree in Public Relations, and then specialising in Political Lobbying for her Masters. She has been recognised for her work on disability rights and inclusion, including by Prime Minister David Cameron and BBC's 100 Women in 2015. Michaela has worked in the charity sector for 6 years, and has experience in working with disabled people on campaigns and personal development. She lives in a small village in County Down, Northern Ireland with her parents, her blind dog Charlie and her sisters live next door. Michaela employs a team of PAs to enable her independence at home. In her downtime she enjoys watching snooker, playing The Sims, following American Idol, watching sci-fi or Disney, and volunteering on other projects for disability rights.
Jacqui Adeniji-Williams is the Project and Campaigns Assistant. She lives with family in London. As well as being an ambassador for multiple organisations that she holds close to her heart because equality, community, and exploring different art forms is something that Jacqui is passionate about as well as positive change for all. In her spare time, she is devoted to the exploration of theatre, music, poetry, songwriting, and performing.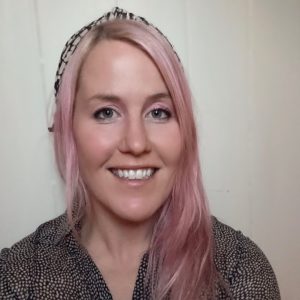 Melissa Gordon is Virtual Office Manager, bringing over a decade of administration and finance experience to the role with a passion for the Pathfinders ethos and mission. She will work in the background supporting all projects, fundraising, social media facilitating, and keeping the organisation's back office on track. Originally from Canada, she now lives in the far north of Scotland with her partner who is a whiskey distiller, and together they have a very large German pointer puppy and very small Bengal Siamese cat, as well as a modest collection of chickens.
Honorary President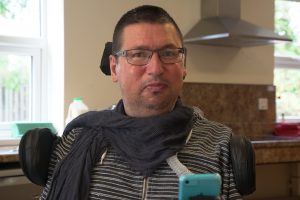 Mark Chapman is the Honorary President and one of the co-founders of Pathfinders. Mark lives independently in Edinburgh in his own flat, employing a team of PAs to support him. Mark has volunteered for many years for a range of disability and neuromuscular charities. He has an active social life and enjoys travel, theatre and spending time with friends.
Chairs of Trustees
Sarah Rose is a co-Chair of Trustees. She lives in East Sussex in her own home with support from a team of PAs. She completed a degree in English Language and Linguistics then a Masters in Education after which she worked in a school as a Language Support Assistant for 7 years. Sarah is currently a forum moderator for another MD charity and does research and campaign work for an advice organisation. In her free-time Sarah likes writing, making cards and doing crosswords.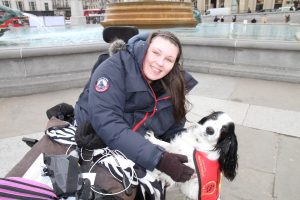 Lucy Watts MBE is a co-Chair of Trustees and has been a trustee of Pathfinders since 2020. Lucy lives in Essex with her mother and a team of PAs and nurses. She has worked on national and international palliative care policy, and national NHS policy, as well as running her own business. Lucy enjoys making videos and films, and spending time with her assistance dog Molly.