DMD Pathfinders was co-founded in 2014 by Mark Chapman (now Chair) and Jon Hastie (now CEO) after working together for several years on a transition programme for young people with Duchenne, run by Action Duchenne. Through this project, a need was identified for an independent organisation to act as the voice of adults, sharing information and campaigning for better support and services.
In 2020, with the Covid-19 pandemic and the rapid loss of services for many people living with neuromuscular conditions, DMD Pathfinders took the decision to rebrand itself as Pathfinders Neuromuscular Alliance and to focus on working with and representing people with all neuromuscular disorders, not simply Duchenne muscular dystrophy.
Read more about Mark Chapman, our Honorary President and the trustees below:
Honorary President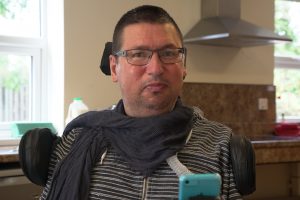 Mark Chapman is the Honorary President and one of the co-founders of Pathfinders. Mark lives independently in Edinburgh in his own flat, employing a team of PAs to support him. Mark has volunteered for many years for a range of disability and neuromuscular charities. He has an active social life and enjoys travel, theatre and spending time with friends.
Chairs of Trustees
Sarah Rose is a co-Chair of Trustees. She lives in East Sussex in her own home with support from a team of PAs. She completed a degree in English Language and Linguistics then a Masters in Education after which she worked in a school as a Language Support Assistant for 7 years. Sarah is currently a forum moderator for another MD charity and does research and campaign work for an advice organisation. In her free-time Sarah likes writing, making cards and doing crosswords.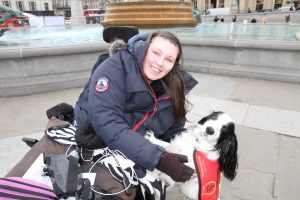 Lucy Watts MBE is a co-Chair of Trustees and has been a trustee of Pathfinders since 2020. Lucy lives in Essex with her mother and a team of PAs and nurses. She has worked on national and international palliative care policy, and national NHS policy, as well as running her own business. Lucy enjoys making videos and films, and spending time with her assistance dog Molly. 
 Trustees
Vicky Mozley is 42 years old, and works as a trustee for Pathfinders Neuromuscular Alliance and as an online Beauty Ambassador for L'Oreal. She was born with Congenital Myopathy which affects her muscles, including her respiratory system. She has used a ventilator and wheelchair since childhood. Vicky lives in East Sussex and spends her spare time watching films, listening to audiobooks, playing online games, and walking her assistance dog – a yellow labrador called Mclaren.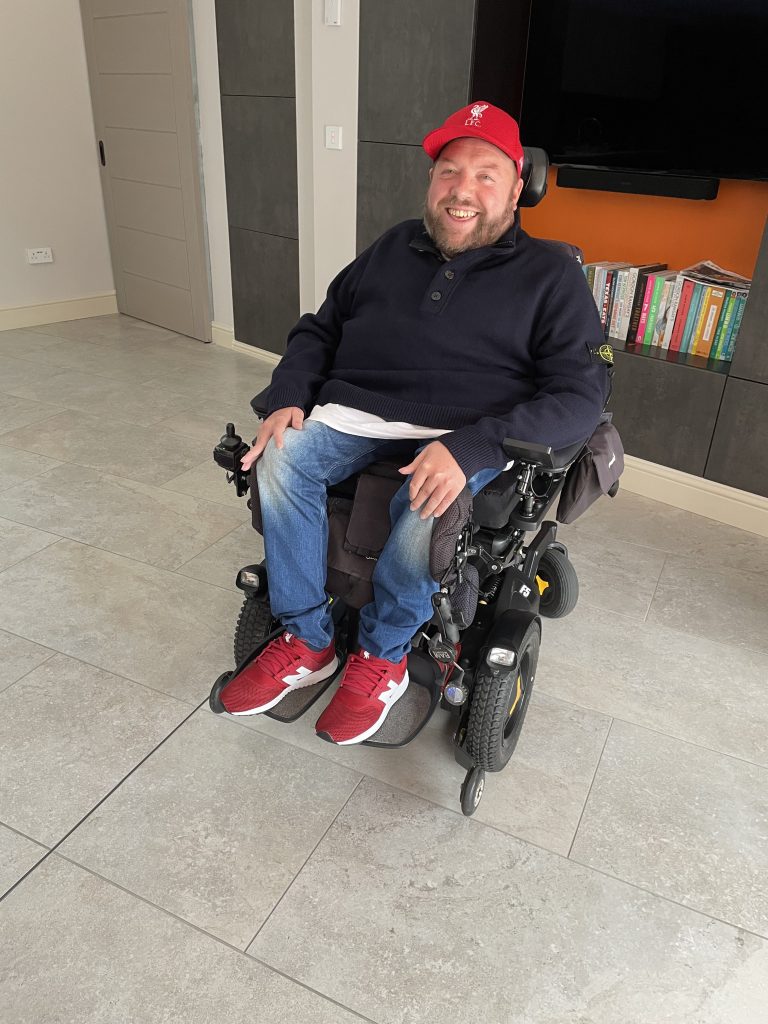 Ross Hovey has Spinal Muscular Atrophy Type II and has worked for Lloyds Banking Group for over 20 years.  He is the Colleague Accessibility Manager ensuring the Bank continue to be an accessible and inclusive employer.  As well as joining us as a Trustee Ross is the Co-Founder of Changing Places Toilets International, a member of the Independent Gatwick Accessibility Panel, an Ambassador for AccessAble and a member of Permobil Marketing Advisory Board.  Ross lives independently in Cambridgeshire with support of a team of PA's and outside of work is a huge Liverpool fan travelling home away and in Europe when possible.  He also enjoys cooking, travel and expanding his Smart Home capabilities.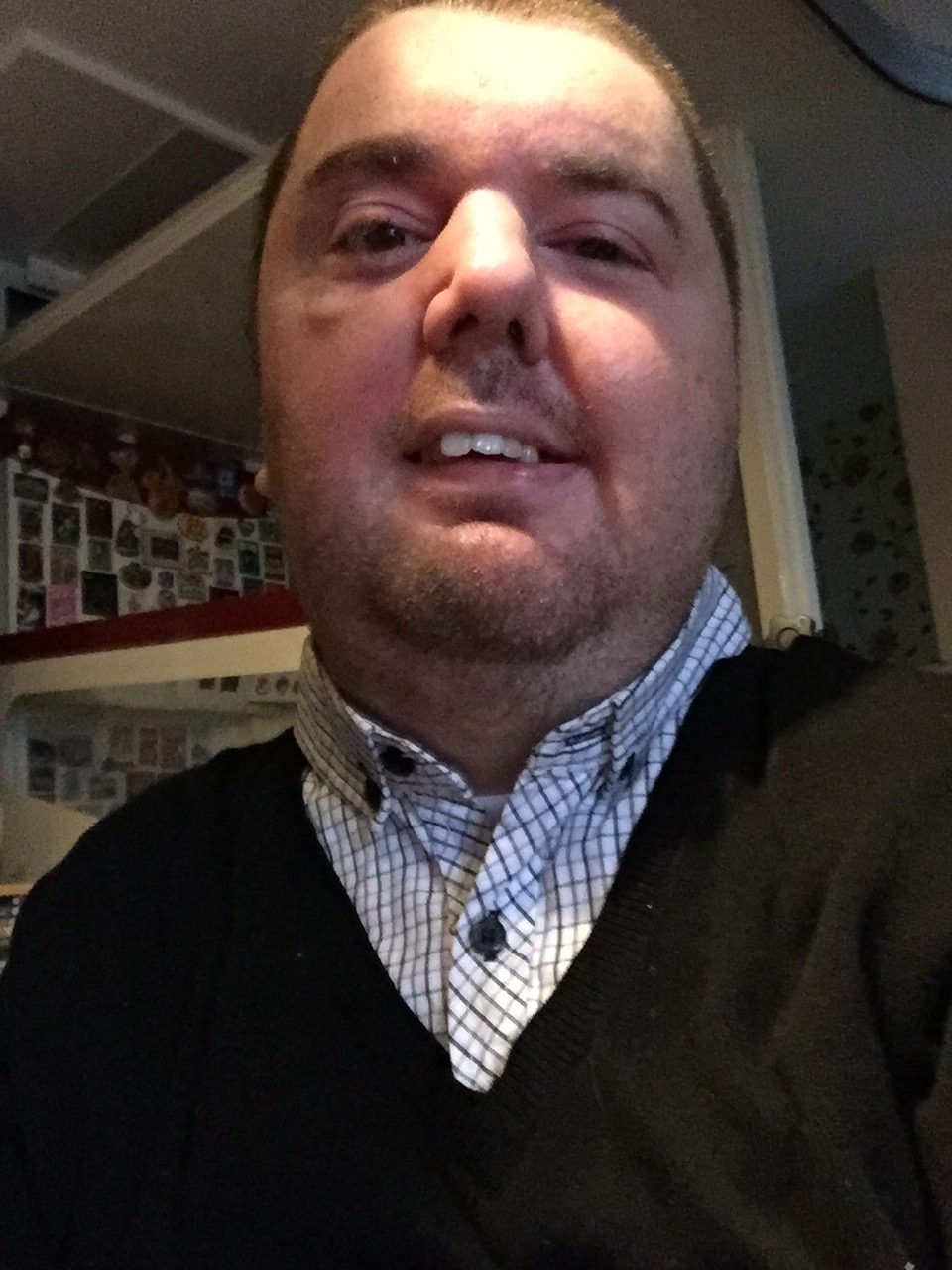 Anthony Price is a thirty-seven year old male residing in the UK, in Canterbury.  An avid reader and film fanatic and having always wanted to be a writer, he was first published at age fifteen and since achieving his MA in Creative Writing at Canterbury Christchurch University, has had several short stories published in e-zines and anthologies. 
His novel, The House of Wood, first published by Crooked Cat Publishing Ltd, had been in the works for three years and started off as a small writing exercise on his MA.  Being a disabled writer, he has had his fair share of doubters, so this novel is extra special.  It made the top 100 list in its genre chart on Amazon.co.uk.
He has joined Pathfinders Neuromuscular Alliance as a Trustee representing those members with Spinal Muscular Atrophy, as Anthony was diagnosed with SMA Type 2 at 12 months old.  Never afraid to get stuck in and things sorted, his aim with Pathfinders is to give back to the community that has always been a reliable safety net and to somehow make a difference to someone struggling.
Hayleigh Barclay has Spinal Muscular Atrophy type II and is a Scottish based writer and disability
rights campaigner. She volunteered with MDUK as part of their Trailblazers group. She obtained a Doctorate of Fine Arts in Creative Writing from the University of Glasgow in 2019. Her debut novel, Girl of the Ashes which was published in 2020. She writes short stories for the online magazine Disability Horizons. The stories blend dark humour and disabled characters to reinforce that disability needn't be a taboo subject. During the pandemic she co-edited an anthology of stories/poems with proceeds going to The Ambulance Staff Charity. Avid scriptwriter. Teller of bad jokes!
Our other trustees are:
Fi Anderson
Bryan Purdue