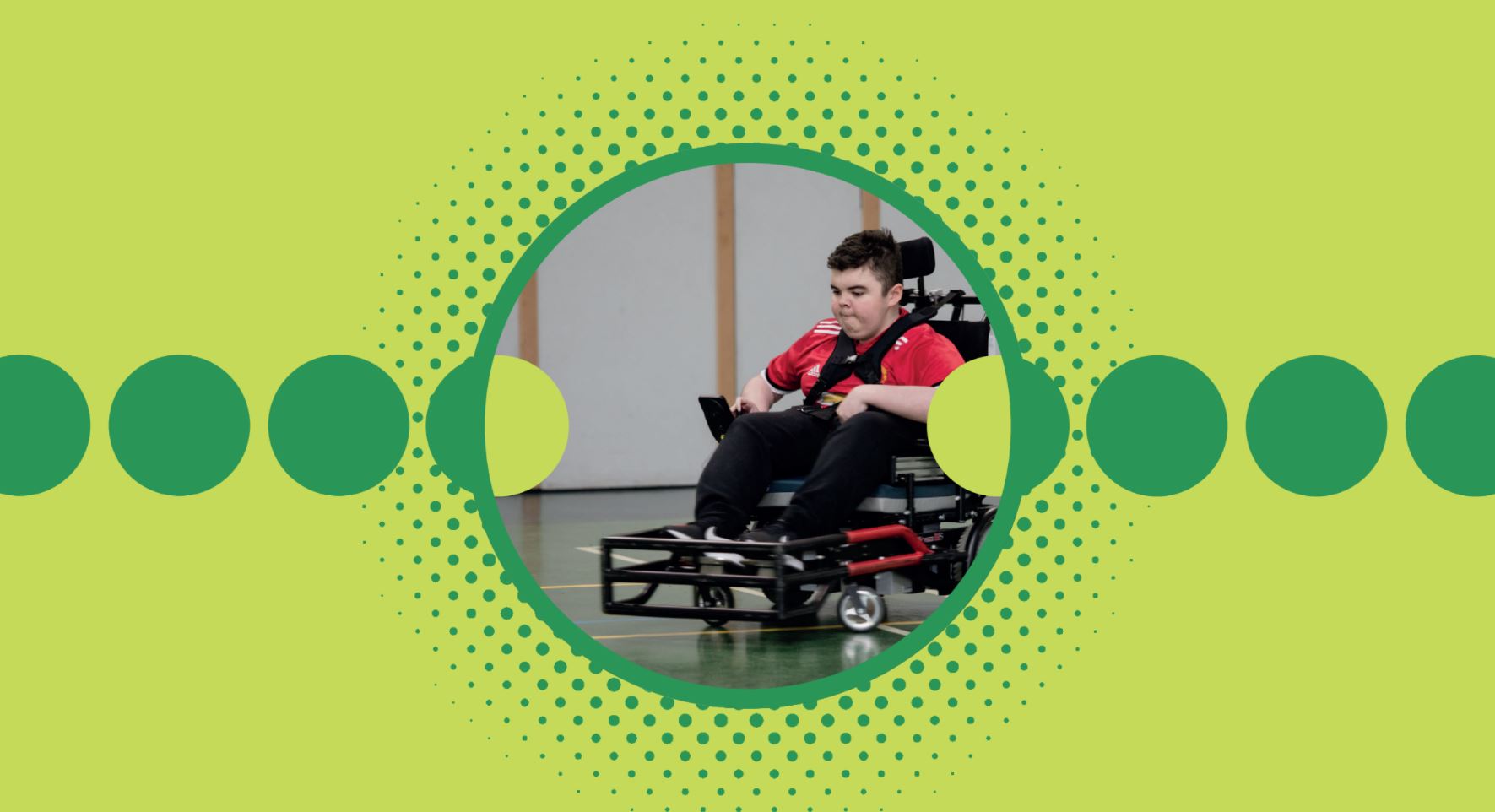 Powerchair Football: A Guide to Getting Involved
Powerchair Football is a sport that allows wheelchair users with muscle-weakening conditions the opportunity to access the beautiful game. It is an active and competitive team sport for those who use an electric wheelchair.
This article will introduce you to the sport of Powerchair Football, telling you everything that you need to know about this fast paced and exciting sport.
I want to try Powerchair Football, who should I contact?
The easiest way to do this would be to find a team local to you. There's a directory of teams, their location and contact details, HERE.
Do all areas have Powerchair Football Clubs?
YES! Every region has many clubs. These can be found on the above club directory.
The regions are as follows – North West, North East, West Midlands, East Midlands, Eastern, South West, South East and London. There's also teams in Scotland, Eire and Northern Ireland.
How is Powerchair Football played?
The laws and regulations of the sport can be found, HERE.
Powerchair Football is played indoors on a basketball sized court , the surface must be hard, smooth and level. The size of the court can vary, but can be no bigger than 30×18 metres and no smaller than 25×14 metres.
The ball that's used is 33cm in diameter and is designed to reduce the chance of it leaving the ground.
Each match is 40 minutes long (each half is 20 minutes). In cup matches extra time and penalties are used if the game isn't completed within the 40 minutes of regular time.
A team can consist of up to eight players, four on the court and four as substitutions. There's unlimited substitutions throughout the game.
Fouls and other infringements result in a free kick or a penalty. Yellow and red cards are used to manage sporting fouls and bad behaviour.
Do different players have different roles an a match?
Each team must have a goalkeeper on the court at all times. Apart from that teams can set up however they wish. The defending side is allowed one player to enter the box and defend with the keeper, if any more of the defending side enter the box a foul will be called – giving the opposition a free kick at the point the player entered the box.
Are there any risks involved in playing Powerchair Football?
The main risk is when two wheelchairs collide. Each team is taught to avoid contact, if it occurs during a game a foul will be called and a free kick given. If needed a card will be issued to the offending player. A lap belt MUST ALWAYS be worn and players can choose to wear a chest harness for added support.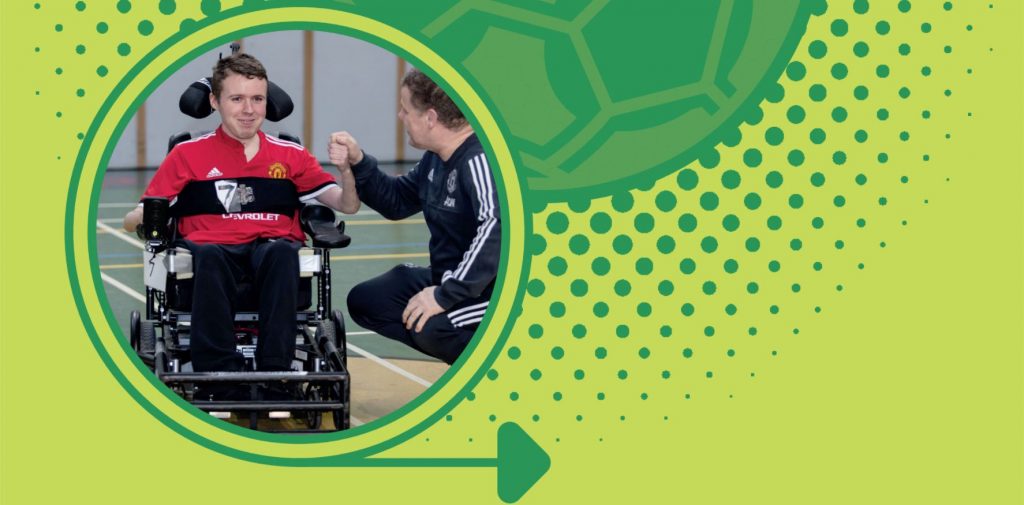 What if I only want to play casually?
Each team has its own ideas on commitment. If you are new or just trying out the team usually won't mind less commitment in training and/or matches. If you want to play competitively you will need to attend every training session and play an active part in the squad.
Are there leagues for Powerchair Football?
Each region (as listed previously) has its own regional leagues and the country has a national league – comprising of a Championship Division and a Premiership Division. There is also a European League/cup for the winners and runners-up of the top divisions as well as a European Nations Cup and a World Cup (England, Scotland, Eire and Northern Ireland each have a national team).
Can I play Powerchair Football in my wheelchair or do I need a special wheelchair?
When you first join a Powerchair Football club you can use your own chair for training, although a bracket will need fitting to your chair so a bumper can be attached. Some clubs have specialist chairs available to try – it's advisable that you use these, when able, rather than using your day to day chair.
If you want to play competitively you should look at getting funding for your own specialist wheelchair. Many charities can be found that will help to fund the chair. The main chair used is the Strike Force, although there are other less expensive options available.
What are the advantages of having a specialist football wheelchair?
The main advantage is that it goes faster than a normal chair and can spin, on the spot, at a considerable speed. It's acceleration is quick, so you're able to keep up with other players in specialist chairs.
How easy is a specialist wheelchair to drive?
In comparison to normal day-to-day chair they're harder to drive due to their speed and sensitivity. The sensitivity can be adjusted, as well as the speed and a large number of other chair settings. Other joysticks can be fitted to suit the player.
Can you play whilst using a ventilator?
Yes, so long as you can safely secure the ventilator to the wheelchair whilst adhering to certain regulations.
Places to apply for funding.
And many more…
To find out more about Powerchair Football visit the Wheelchair Football Associations webpage, HERE.