Businesses, services and blogs from adults with neuromuscular conditions
Lewis Rose – Digital Artist
My name is Lewis Rose; I'm a 25-year-old Birmingham based Digital Artist, with a BA Honours in Visual Arts. I live with Duchenne Muscular Dystrophy. As with every aspect of my life, I've had to adapt my artistic endeavours around the worsening progression of my condition. As I started to become physically unable to work with traditional techniques, I eventually concentrated my efforts in digital mediums. My discovery of Digital Art developed via an initial interest in digital photography during a foundation Diploma in Art. Since then I've compiled a range of photographs, however again due to my physical restraints this has now also become a difficult medium to work in. I don't work with any specific concepts; I simply enjoy the therapeutic quality the creative process brings. I do my thinking in other areas so the art tends to be an escape.
---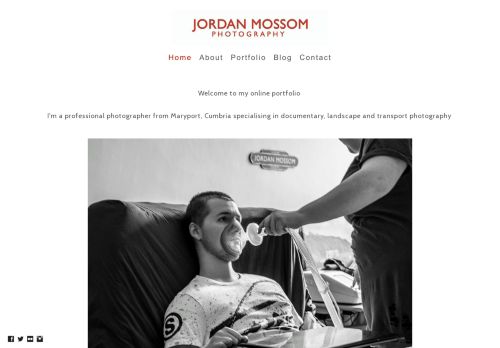 Jordan Mossom Photography
Jordan Mossom is a photographer based in West Cumbria. He has just completed his final year of a photography degree at the University of Cumbria, where he plans to build on the experience to be employed as a photojournalist or to become a self-employed freelance photographer. Jordan specialises in documentary/photojournalism, transport and landscape photography, but has the skills to venture into other areas as and when needed. He has created several documentary projects ranging from looking at his own life with a severe disability and accessibility to people who work on the railways and much more.