We are excited and honoured to launch the findings of our latest research project, Entering Adulthood with Duchenne Muscular Dystrophy (DMD).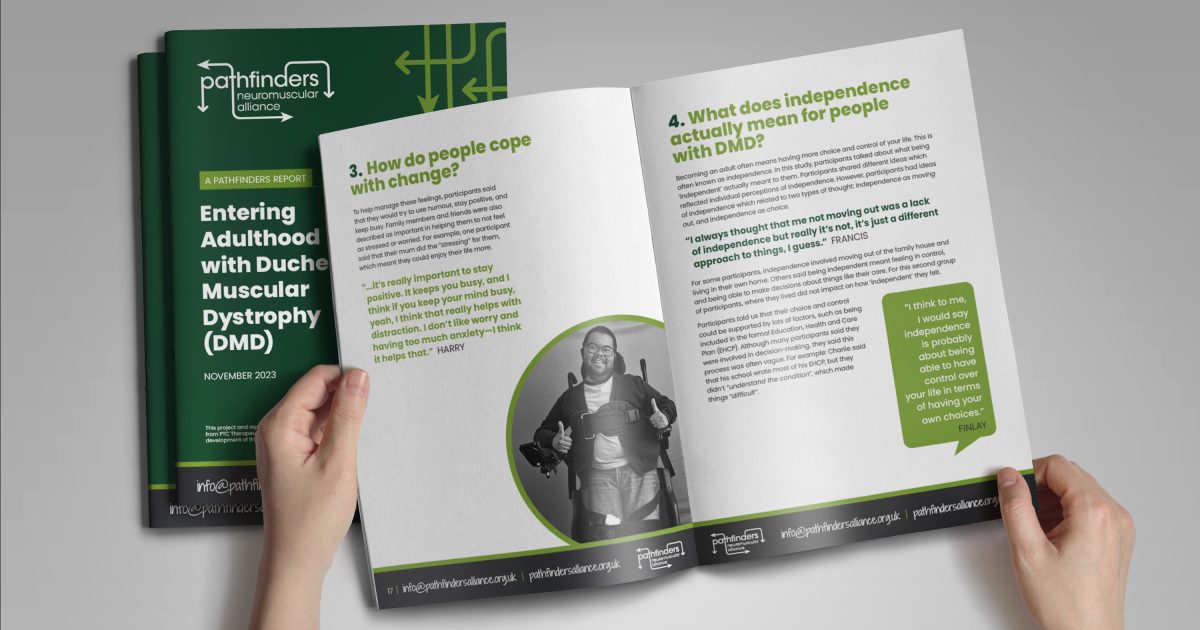 The report has been written collaboratively, by Research Officer Dr Suzanne Glover, peer researchers with DMD and the knowledgeable academic steering group. You can read more about those involved in the full report.
The report talks about what it's like entering adulthood when you live with DMD. This includes describing the changes people experience and, importantly, how it feels to go through these changes. It also highlights some of the common thoughts and feelings around barriers in society.
You can read the full report and download below:
Or download our Easy Read version here:
If you would like to find out about Pathfinders research opportunities, please get in touch with Suzanne @suzanne@pathfindersalliance.org.uk
Who Am I?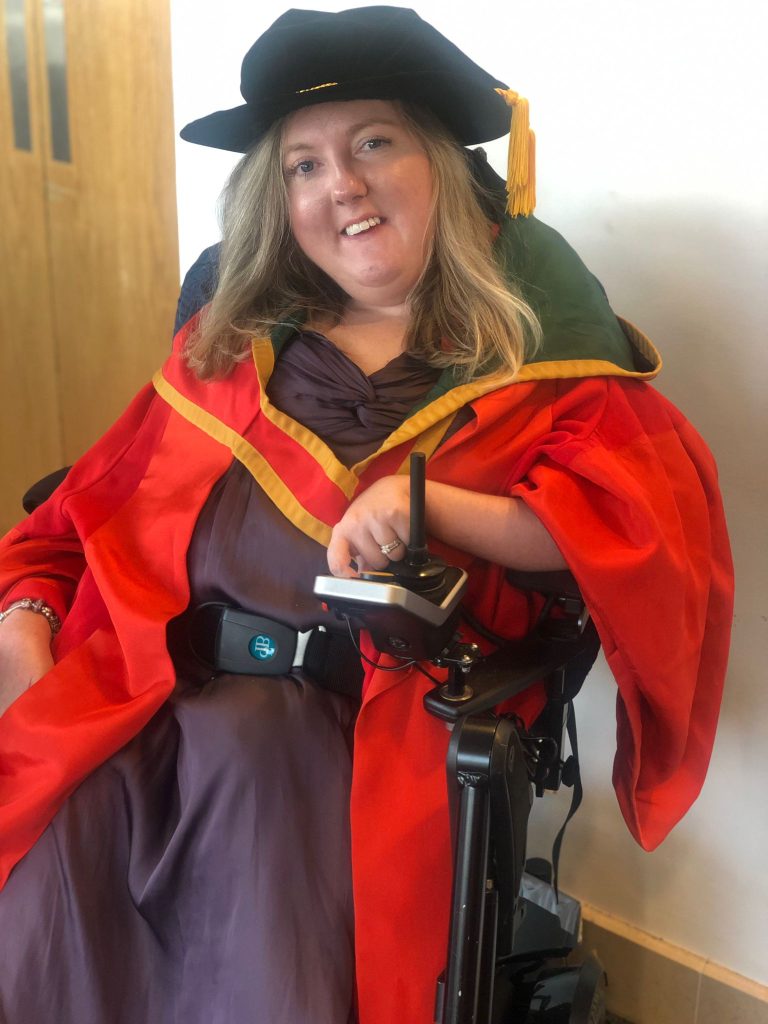 Dr Suzanne Glover – Research Officer, Pathfinders Neuromuscular Alliance
Suzanne completed her PhD in 2021 at Ulster University, Northern Ireland. During her PhD, she focused on resilience in family carers of those with Duchenne Muscular Dystrophy. She has subsequently supported many projects concerning the neuromuscular community and is a strong advocate for peer-led research opportunities.
If you are interested in becoming part of the Pathfinders Research Team, or would like to collaborate with Pathfinders Neuromuscular Alliance, please contact Suzanne.