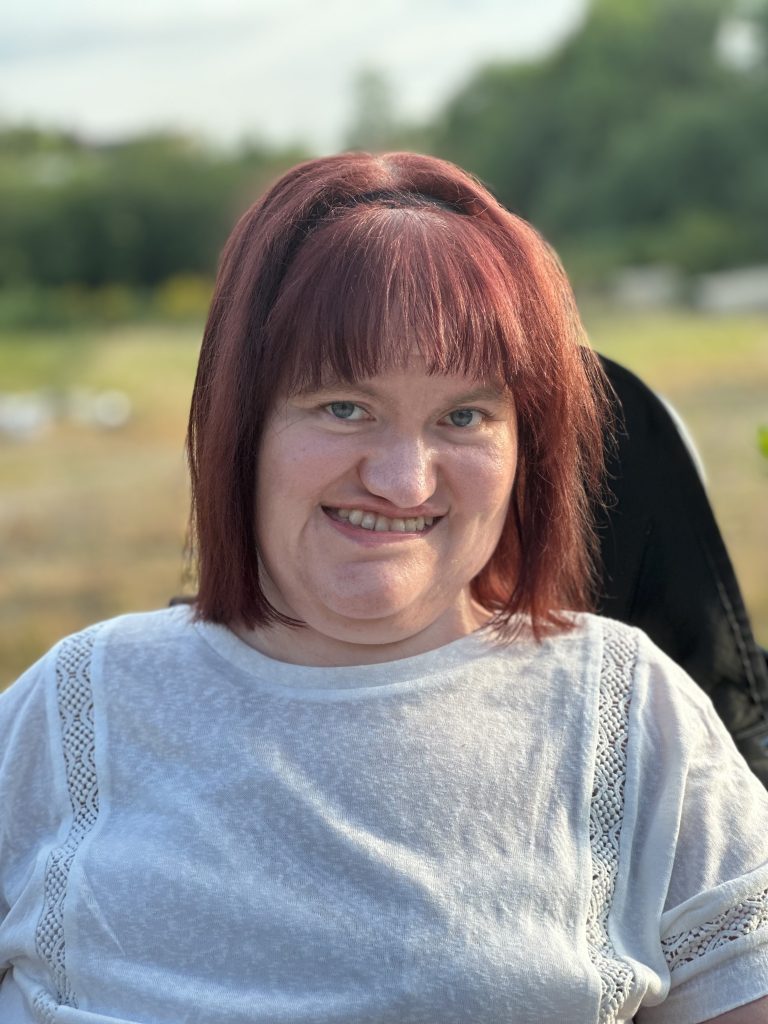 We are delighted to announce that our Deputy CEO, Michaela Hollywood has been awarded an MBE in the Kings first Birthday Honours List.
Michaela has been a central part of the community of people living with muscle weakening since she was 17 when, after difficulty accessing a concert in
Belfast she founded Trailblazers.
Since then Michaela has worked tirelessly with the aim of stopping discrimination for all disabled people.
From Trailblazers, to working with many other organisations including the NI Rare Disease Partnership and ILF Scotland, Michaela seeks out opportunities to support and promote inclusion and equality for all.
In 2019 Michaela was selected to participate in an Emerging Leaders programme supported by the US State Department and the International Fund for Ireland. While visiting 4 US cities, she was keen to learn all she could from all of the marginalised groups they met and how that could apply to our community of disabled people back home.
More recently, Michaela was part of the process as we transitioned into an organisation which supports the wider community of people with muscle weakening conditions, becoming Pathfinders Neuromuscular Alliance.
Michaela served as a trustee as we made that transition and then, after stepping back from the trustee role she applied to lead our youth project, UpLift.
Almost a year ago Michaela stepped into the Deputy CEO role at Pathfinders. She's been supporting our policy development and our staff as we seek to widen our community support and reach.
We know that the work Michaela does is much wider than her professional work day to day. She is always available at the end of the phone to offer support, is transparent and challenging on her social media and always sees a challenge as an opportunity for change.
We are so proud to have Michaela as our Deputy CEO and to see her recognised for her years of dedication to disabled people in the UK and beyond.