Pathfinders Neuromuscular Alliance aims to improve the quality of life of teenagers and adults with neuromuscular conditions. Our current projects are shown below, however as part of our current rebranding we are now exploring additional projects for the wider neuromuscular community:
Advice & Information
Advice & Advocacy Service: We provide advice and advocacy for adults with neuromuscular conditions and their families. We work with individuals to identify what they want to achieve and help them to access existing services or work to secure new provision when necessary. Using our lived experience we can advise on a wide range of issues from accessing air travel to going to university or securing a care package. Adults are encouraged to contact us directly to access the service.
Information Guides: We work directly with clinical and subject experts to provide a range of information guides. Existing guides include a ventilation FAQ, a guide to assistive technology for iPhones and tablets and a nutrition guide. All our published guides will shortly be available on our website.

Events & Outreach
Outreach Programme:
Prior to the pandemic we ran regular events at hospices and colleges meeting with groups of young people with neuromuscular conditions, to highlight what can be achieved as an adult and provide an opportunity for young people to quiz older adults on their experiences. The events were highly praised for their aspirational, positive approach.
Online events:
Since the start of the Covid 19 pandemic we have massively expanded our online events programme, to provide information and social connections, tackling social isolation and supporting people to live lives to the full as much as possible.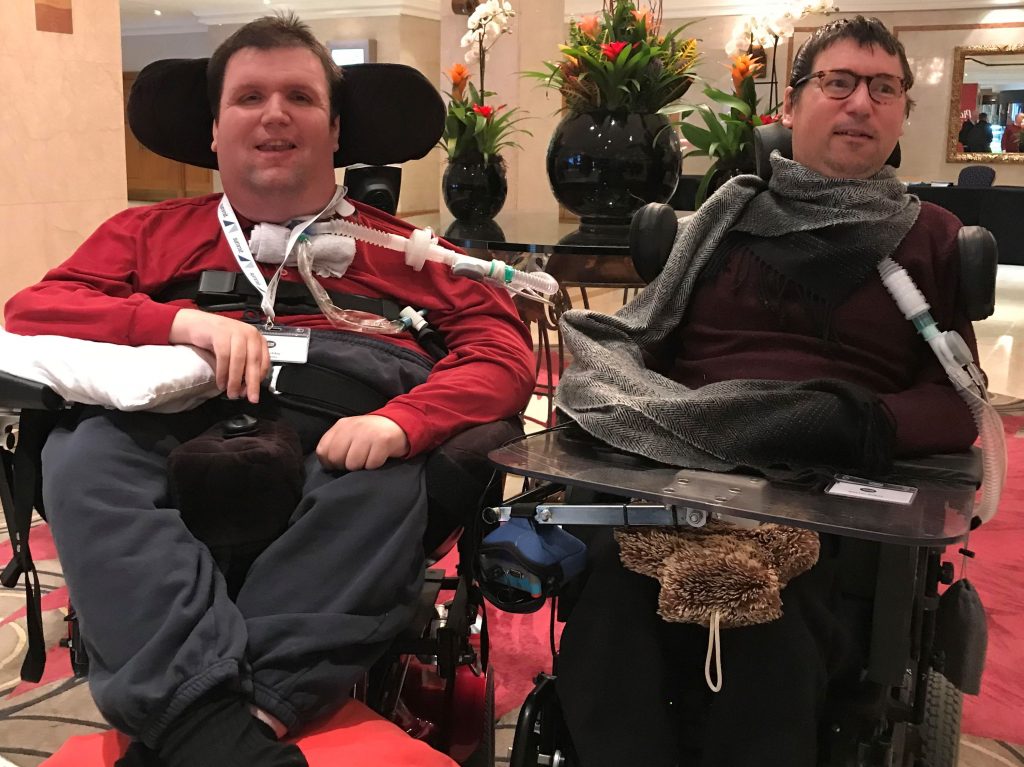 Peer Support
Peer Support Group:
Our closed Facebook group provides a safe space for adults with neuromuscular conditions to share their thoughts, experiences and concerns with other adults living with neuromuscular conditions.
Volunteering:
We provide a number of volunteering roles for adults with neuromuscular conditions. These include our network of Pathfinders ambassadors, who provide consultancy services to organisations as well as mentoring to groups and individuals through our outreach programme.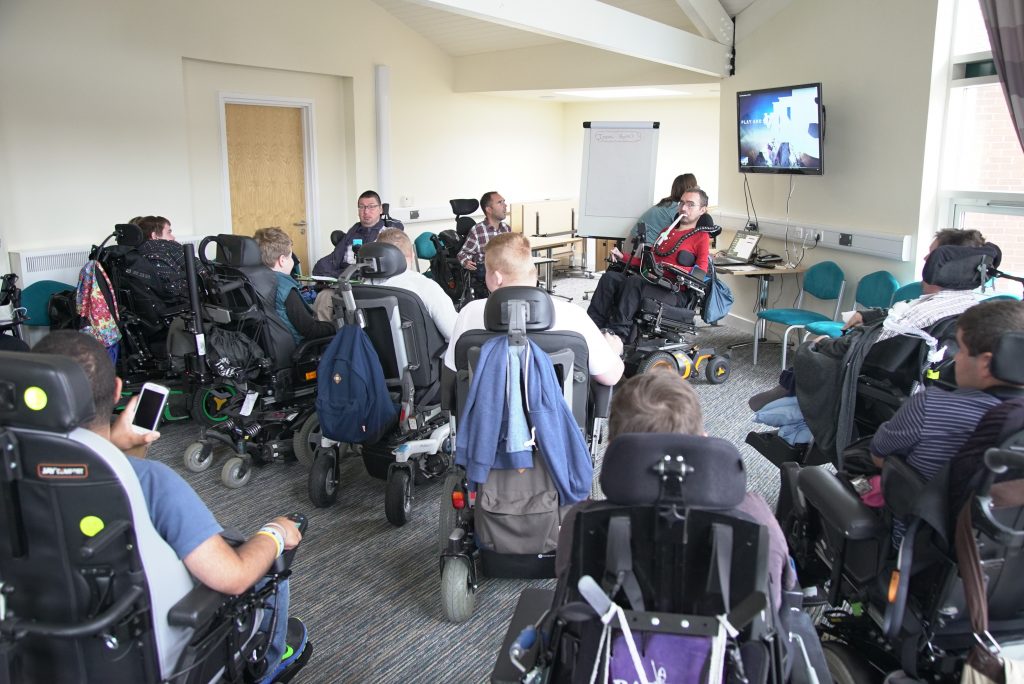 Campaigns
#NeuromuscularLife campaign:
We use our social media activity to raise awareness of the diverse and varied lives of adults with neuromuscular conditions. We invite our members to use the #NeuromuscularLife hashtag to share their lives with us and change the narrative from tragic depictions of disability to a recognition of the excellent quality of life that are possible with the right care and support.
Adult research campaign:
Through our DMD adult research campaign, funded by Duchenne UK, we are aiming to ensure new treatments for DMD are relevant and available to adults at any stage of the disease, to ensure no one is left behind in the race for a cure. We look forward to expanding our work to other neuromuscular conditions soon.
Standards of care campaign:
Our standards of care campaign seeks to identify best practice and improve consistency of care for adults with neuromuscular conditions. This involves working directly with the clinics themselves and in partnership with other charities such as MDUK in their Adult North Star programme as well as the NHS England Personalised Care Group.